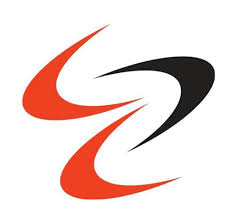 European University Cyprus | School of Sciences | Department of Computer Science and Engineering
---
Home | Guides & Forms | Information | Help | Contact
In this page: Hand-in guide | Student email addresses | Research | Senior Project | Slides | Microsoft Imagine
Coursework can be obtained from the relative moodle page of the course. Submissions are made on moodle. I usually ask students to submit one file only a (.ZIP) archive that will contain all relevant information for their submission.. I also require the file to be named according to the details of each student using the following convension:
name-lastname-regno-coursecode-work-number (i.e andreas-grondoudis-20132579-csc132-work-2)
Here is what I require to include in the .ZIP file when submitting:
for CSC131 a folder containing all .C files created for the assignment

for CSC132 a folder containing all .CPP files. When classes and projects are used then you must zip up the .H files, the .CPP files and the .DEV file

for CSC134 a folder containing all the .m or .mat or .bin or .txt file used

for CSC135 a folder containing all .TEX files, the .PDF output file, any .JPG or .PNG images used

for CSC209 a folder containing the solution/website you are working on

for CSC231 a folder containing the solution you are wroking on

for CSC322 a folder containing the .DOC document that contains you answers as well as any .JPG or .PNG images used

for CSC326 a folder containing any .CPP files. When classes are used then you must zip up the .H files and the .CPP files.
Student email addresses (back to top)
It is imperative that you setup your university email account. At the department of computer science and engineering the university email is the only means of official communication. Emails originating from other accounts are not replied to.
All univeristy students are provided with a university email addres. The format of the address following the following conversion:
first name initial (e.g. 'a' for andreas)

last name initial (e.g. 'g' for grondoudis)

last six digits of your registration number (e.g. from 132579 from the reg. no f20132579)

@students.euc.ac.cy
The result based on the above, example data, would be: ag132579@students.euc.ac.cy. You should also not the following:
URL to access your email online: http://mail.office365.com
login username: your email address
login password: securly sent to all student via SMS.
if you lose or forget your password contact support@euc.ac.cy
My research interests include: Formal Description Techniques, Formal Methods, X-machines; Communication protocols; Software development; High Altitude Platforms, Engineering education; Computer Science education; vocational education and training
As of fall 2009 student proposals are no longer acceptable

As of fall 2016 reports (BSc or MSc) are no longer submitted in hard copy (i.e. printed). Electronic copies are kept from supervisors

A PDF guide for the report structure. A document outlining what does the report need to contain. Not all projects/reports will have the exact same structure but this document will give you a good guide as to what goes where. The document has been created by Dr Dimopoulos with comments from Dr Grondoudis. NOTE: I believe a later version of this is now out. Please consult Dr Dimopoulos

A technical PDF guide for the report formatting. A document containing all the rules that should be followed when students are writing up their FYP report. All reports must be uniform. Document was developed by Dr Dimopoulos with comments from Dr Grondoudis)

Ready made Microsoft Word templates (a template means you download the file, double click on it and it creates a new document based on that template)

A ready-made LaTeX template for senior projects

When you submit a report (BSc, MSc) you need to also complete and submit the signatures page.

You might also need the Powerpoint Project Presentation slides
Please note: my slides relating to lab-based courses (CSC131, CSC132, CSC135, CSC209, CSC231) might include hyperlinks to source code (or projects) . Download the .zip file and extract it somewhere. You should have a set of .ppt files and 1 folder (called source) containing all source files. In order for the hyperlinks to work proerly you have to viewing the slides show
As an academic institution the univesity has a subscription to Microsoft Imagine; a scheme about providing developement software to academic institution members for free. The department of computer science and engineering holds a 'premium' Imagine subscription which means that all student can download a variety of development tools and utilities. All you need to do is use your univeristy email account and visit the Imagine site to register and start downloading.